Product Code【05-103C-H1】
Mountain Fuji 5th station+Gotemba Premium Outlets
The tour departure from 4 places!
Reach Mt.Fuji's highest point accessible by car!
Visit popular sightseeing spots of the region!
Finish the day with shopping at Gotemba Premium Outlets!
*Hoto noodles set meal included.
*With English-speaking guide.
*Departure confirmed from 10 participants.
*Departing every day!
---
-Tour Schedule-
11:00

 Mountain Fuji 5th Station (40 mins)
*Replaced by Kitaguchi Hongu Fuji Sengen Shrine during winter when the road to the 5th station is closed.

12:30
 Lake Kawaguchiko - Craft Park (60 mins)


 *Lunch:Hoto noodles set meal/Vegetarian Soup tofu set meal



14:00
 Oshino Hakkai (50 mins)
15:30
 Gotemba Premium Outlets (90 mins)
18:30
 Arrival back in Shinjuku Station
---
-Itinerary-
Mountain Fuji 5th Station
Join this experience to have breathtaking views on Mt. Fuji, named a world heritage site since 2013. You will reach Mt. Fuji's 5th Station, standing at 2305 meter above sea level, it is the highest point accessible to vehicles. Here you will have the chance to enjoy the fresh air and beautiful scenery of Mt. fuji even if you're not a experienced climber!
*Replaced by Kitaguchi Hongu Fuji Sengen Shrine during winter when the road to the 5th station is closed.
During heavy snowfall season (roughly October to April) the road leading to Mt. Fuji's 5th station will not be accessible. In this case, instead of Mountain Fuji 5th station, you will visit Kitaguchi-Hongu-Fujisengen Shrine, an historical, religious site that used to be the departure place of pilgrims who traveled all the way to the top of Mt. Fuji.

Lake Kawaguchiko / Kawaguchiko Craft Park
Continue on from Mt.
Arakurayama

and proceed to

Kawaguchiko

craft park right on the banks of

Kawaguchi

Lake.
Enjoy your Hoto noodles set lunch at Craft Park's restaurant, right next to the banks of the lake.
After eating, why not go for a little walk along the banks of the lake? Marvel at the nature around you as you take in the scenic view of Mt. Fuji's reflection on the water.
Please check out the following pictures for your reference.
NOTICE: some ingredients might not be available all year long.
Please note that some elements of the set meal might be different from the pictures.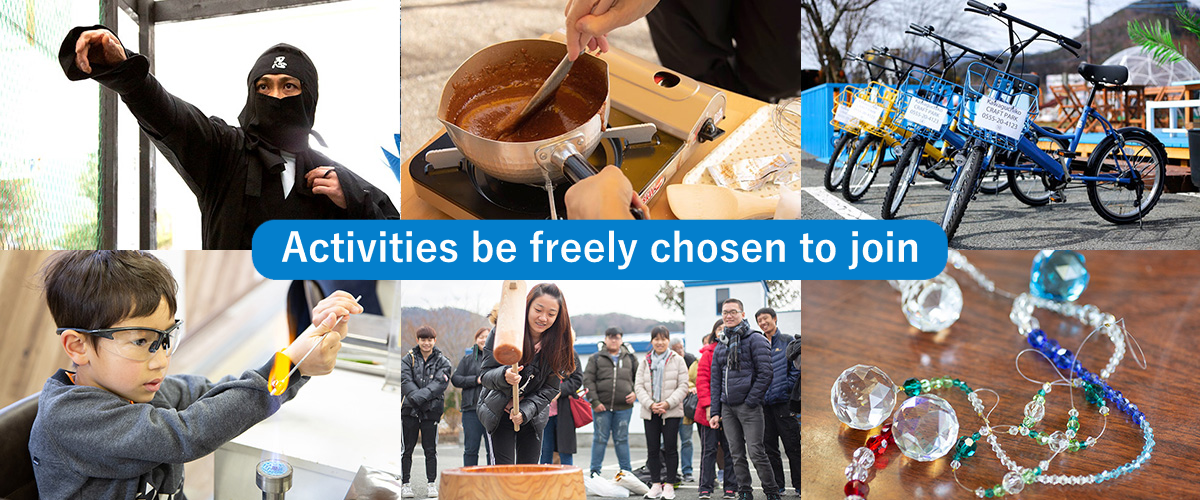 Oshino Hakkai
Get on the bus again to move to
Oshino

Hakkai

(Springs of Mt.Fuji), a world cultural heritage site.
Here you can find eight ponds, home to the purest water of Japan!
The water, coming from the majestic volcano, is so pure that you can drink it directly from the spring.

Gotemba Premium Outlets
The tour's final stop is Gotemba Premium Outlets: the largest shopping mall of Japan. There are over 200 shops including popular Japanese brands as well as luxurious international designer's brands. Gotemba Premium Outlets are located in unique landcape on the hills of Shizuoka Prefecture, the best spot to take a picture of Mt. Fuji at dusk. The tour will conclude around 6:30 PM when you will be dropped off near Shinjuku station.

---
-Special Discounts-
Receive discount coupons for Mitsui Outlet, Airport Duty Free products and Matsumoto Kiyoshi, Japan's biggest drugstore chain.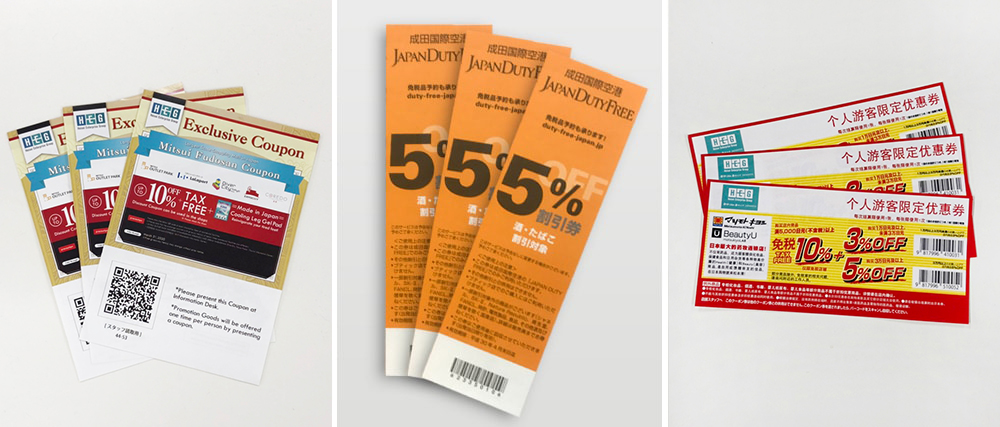 Free Wi-Fi (available in large-size buses only)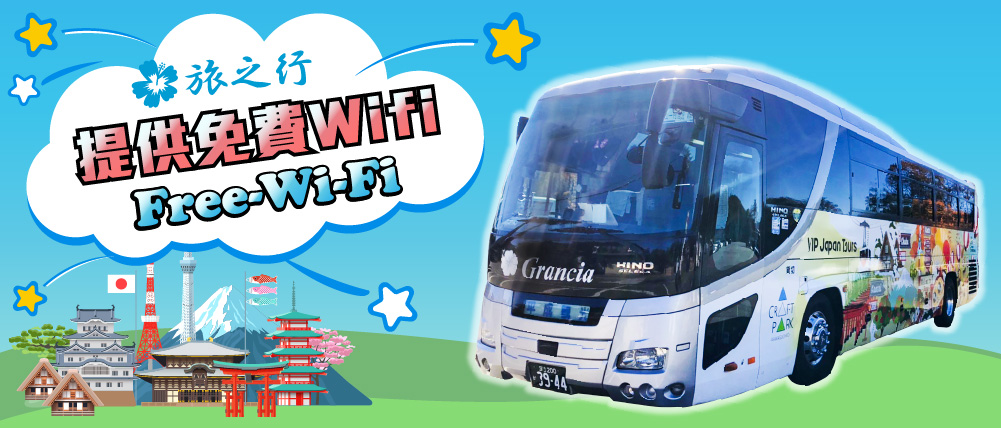 ---
-Meeting points-
UENO - Ueno JR Station Park Exit
(in front of Tokyo Bunka Kaikan building)
Departure Time: 7:30 (Meeting time:7:20)

SHINAGAWA - in front of KOKUYO Tokyo Shinagawa Office
Departure Time: 7:30
(
Meeting Time:7:20
)

IKEBUKURO - In front of Sunshine City Prince Hotel
Departure Time: 7:30
(
Meeting Time:7:20
)

SHINJUKU - in front of the LOVE Object (i-Land Tower)
Departure Time: 8:30
(
Meeting Time:8:20
)

---
-TOUR DETAILS-
Tour duration

   One day

Departing from

   Ueno, Shinagawa, Ikebukuro, Shinjuku

Transport by

   Bus

Meal inclusion

   Lunch included in tour price.
Lunch:Hoto noodles set meal/Vegetarian Soup tofu set meal

Participants required for departure

   10 participants

Guided in

   English

Inclusions

   Shuttle bus to Shinjuku・Round-trip bus fare・Parking fees・Highway fees・Various taxes・Tour conductor fees

NOTICE

  ・In case of tour cancellation, you will be contacted by email at least 4 days prior to the participation date.
  ・Commentary will be given inside the bus. Once the group arrives at a sightseeing spots, customers will be able to go around and visit at their own pace.
  ・Depending on the number of participants on the day, English and Chinese commentary might be given in the same bus.
  ・Children under 3 years old can take part for free but have to be sat on their parent's lap as no seat will be provided.
  ・The tour schedule might be subject to changes due to the traffic conditions on the day.
  ・Please make sure to arrive at the meeting place at least 10 minutes before the departure time.

  ・Cancellation policy:

On the day: 100% ※ 24hours prior to departure:  40% ※ from 2 to 7 days prior to departure: 30% ※ from 8 to 10 days prior to departure: 20% ※ 11 days prior to departure: free cancellation