Recommended itinerary
---
Product Code【25C-111C-H1】
Chion-in Temple → Cruise ship → Kasamatsu Park+Cable car → Miyama
|Please enjoy the Amanohashidate set meal.|
|Departure from Osaka Namba or Kyoto.|
|Luggage can be taken with the vehicle.|
|With English-speaking guide accompanying the group throughout the day.|
|Departure confirmed from 5 participants.(The year 2023)|
|Departure confirmed from 10 participants.(The year 2024)|
|Departing everyday.|
Chion-in Temple enshrines the Bodhisattva of Wisdom, Monju Bosatsu, and is one of the three major Monju temples in Japan.
Amanohashidate sightseeing boat takes about 12 minutes to reach the pier on the opposite shore.
Afterwards, you can take the cable car to the observation deck at Kasamatsu Park and enjoy the breathtaking view of Amanohashidate.
The tranquil countryside scenery of Miyama is perfectly complemented by the thatched-roof houses.
---
Tour Schedule
10:20
Chion-in Temple (30 mins)
11:00
Amanohashidate Cruise ship (12 mins)
11:15
Kasamatsu Park + Cable car(50 mins)
12:10
Amanohashidate set meal (45 mins)
*Vegetarian options available
14:30
Miyama Kayabuki no Sato (50 mins)
17:00
Arrival at Kyoto VIP Lounge
18:00
Arrival at VIP Villa Namba(Osaka)
---
Itinerary
Chion-in Temple
Enshrining the Bodhisattva of Wisdom, Monju Bosatsu, it is one of Japan's three major Monju temples.
Many exam takers and their parents specifically visit the temple to pray for success in their exams.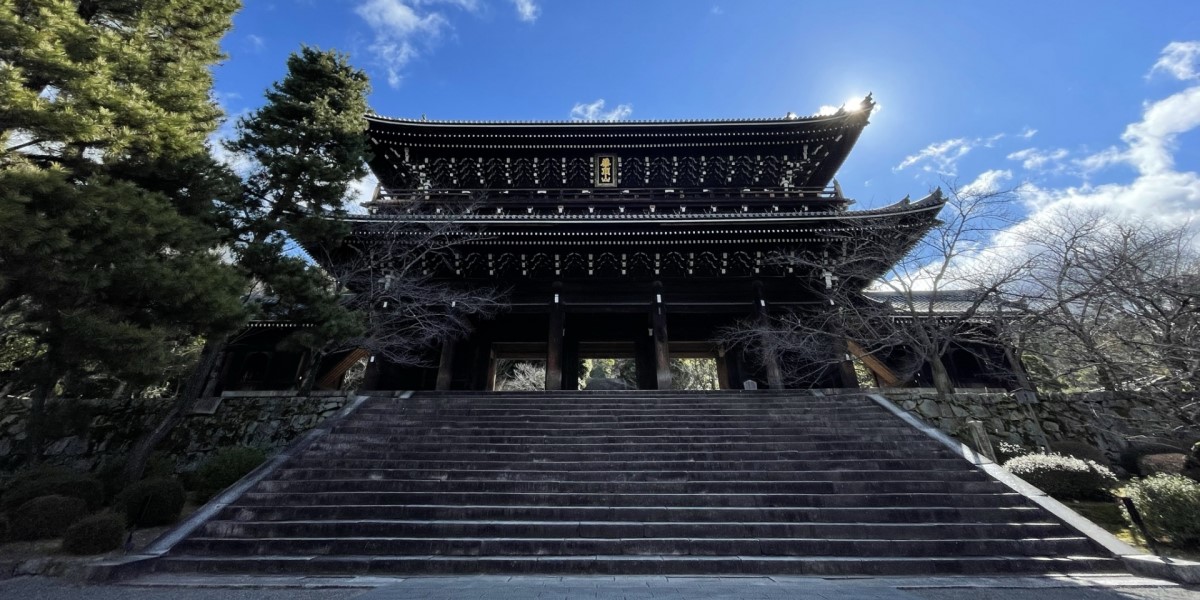 Amanohashidate Cruise ship
The Amanohashidate sightseeing boats primarily operate between the "Amanohashidate Pier" and the "Ichinomiya Pier."
You can reach the pier on the opposite shore in about 12 minutes. On the boat,can also feed seagulls.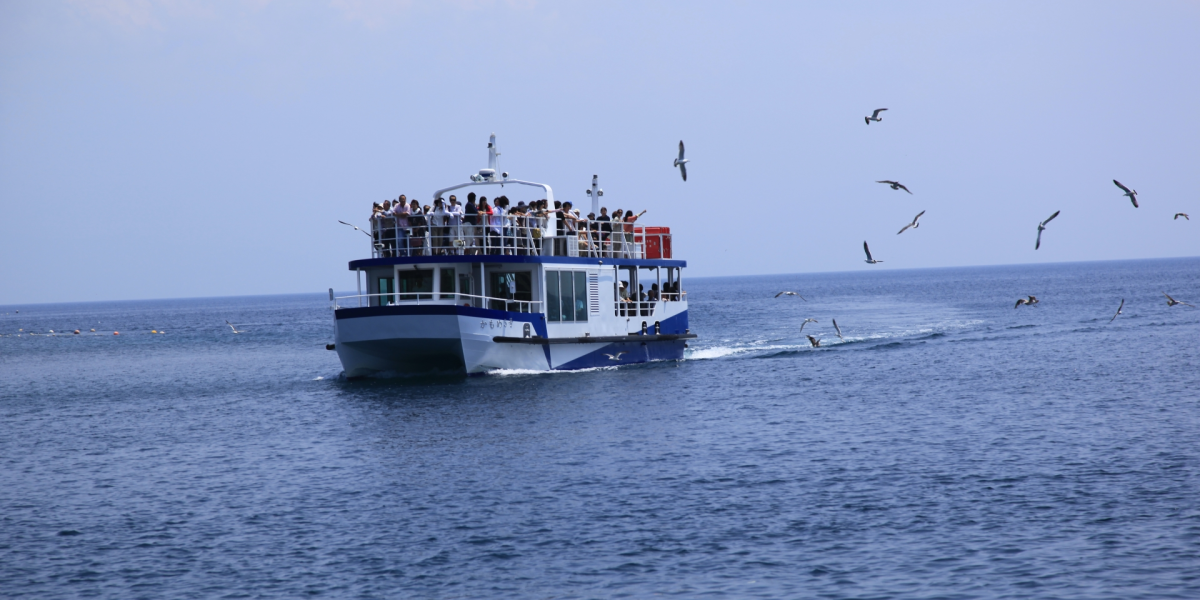 Kasamatsu Park+Cable car
Overlooking the spectacular viewing platform of Amanohashidate.
You can enjoy the picturesque "slanting bridge" view of Amanohashidate.
When you view Amanohashidate upside down, it appears as if the bridge is suspended in the sky.
After arriving at Kasamatsu Park, taking some time to admire the famous "Kasamatsu" pine tree and the observation deck.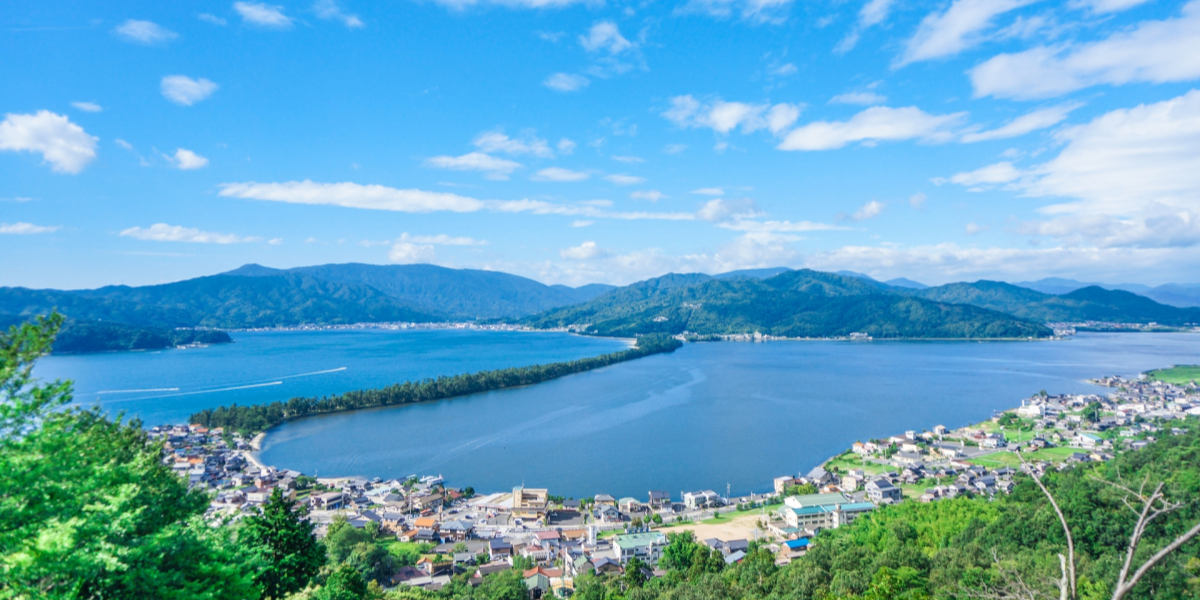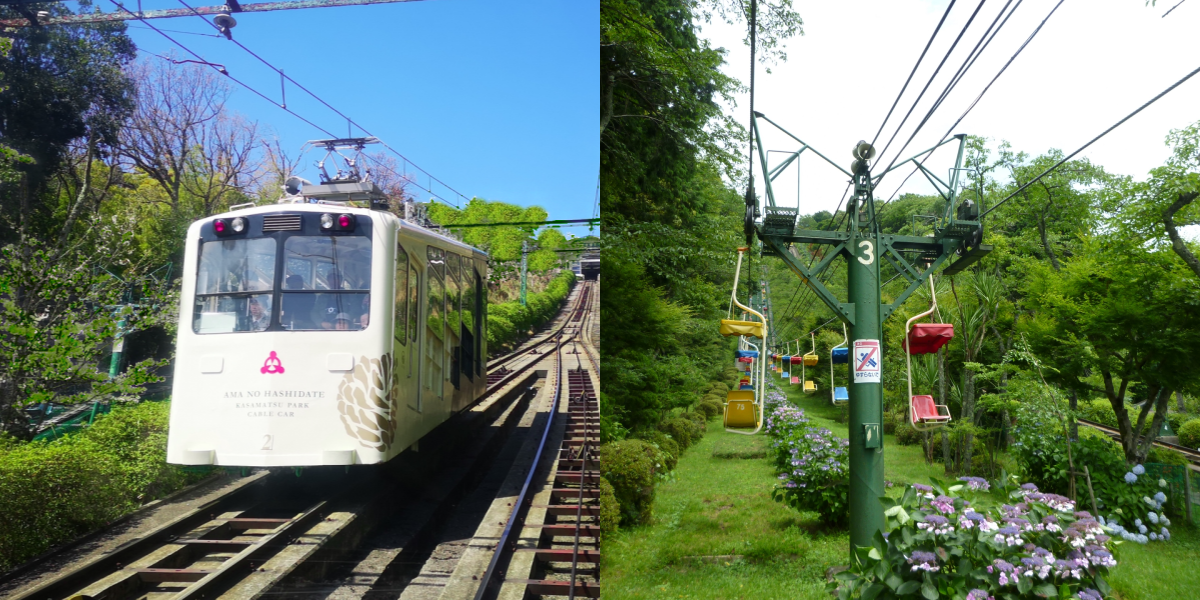 Amanohashidate Set meal/Vegetarian Set meal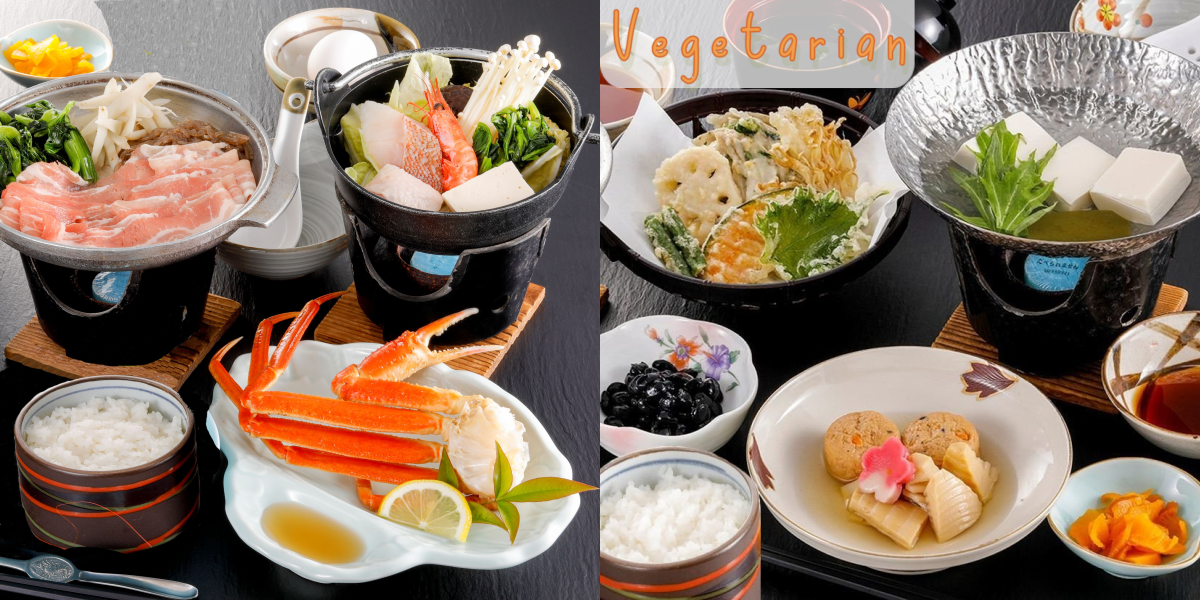 Miyama Kayabuki no Sato
The town of Miyama is renowned for its cluster of thatched-roof houses
The serene countryside scenery forms a tranquil landscape in Miyama.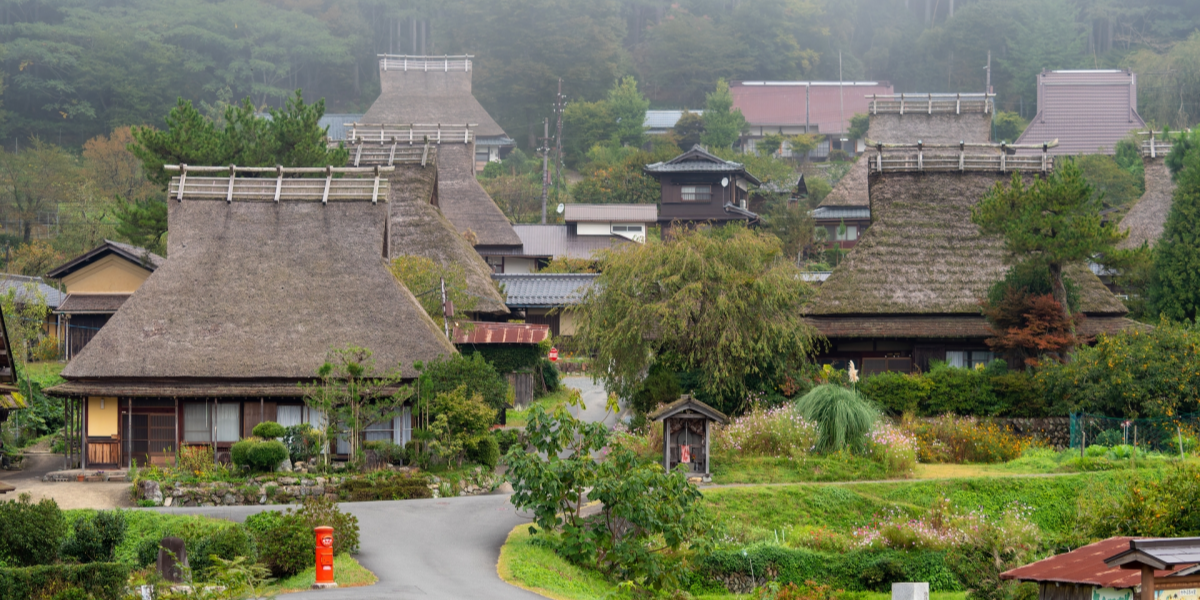 ---
Meeting Points
Local time in Japan.
Meeting Time:07:30/Departure time:07:40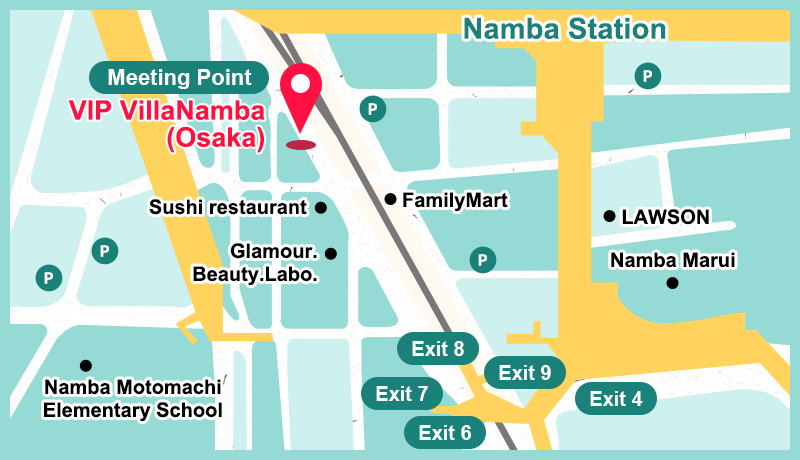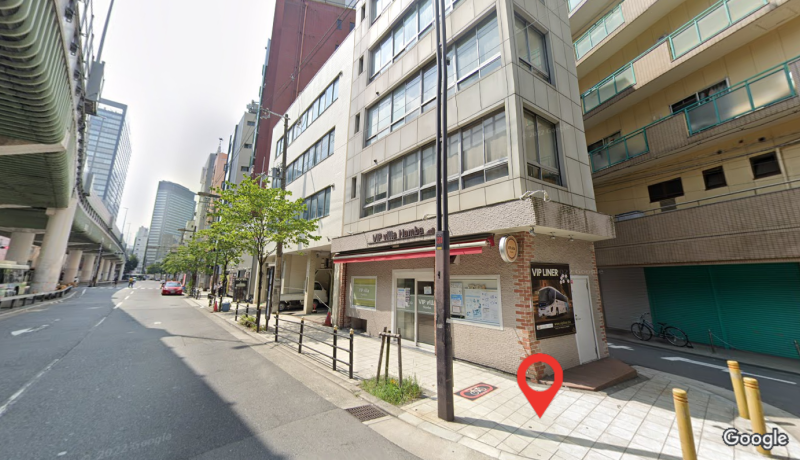 Local time in Japan.
Meeting Time:08:30/Departure time:08:40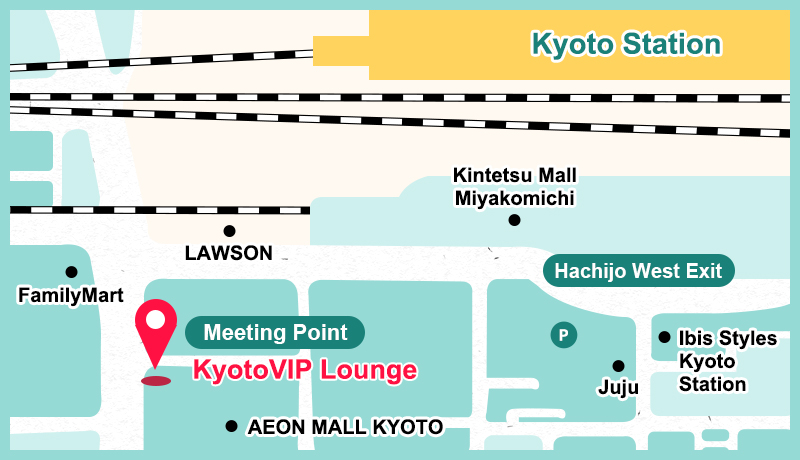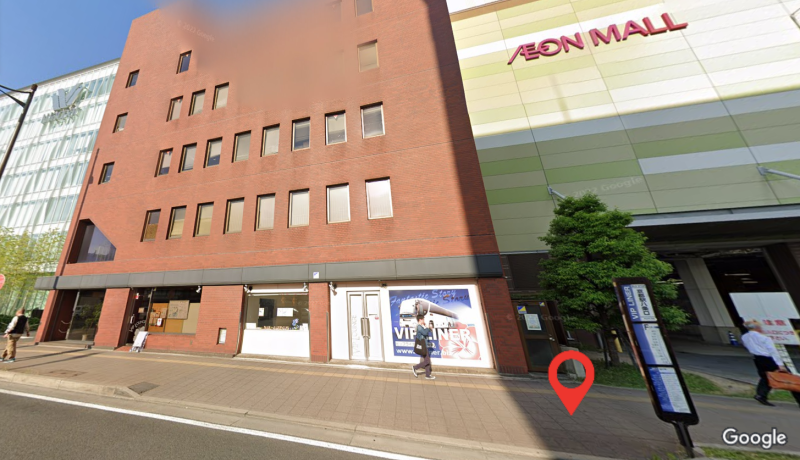 ---
Tour Details
Tour duration
One day
Departing from
Namba (Osaka).Kyoto
Transport by
Bus
Meal inclusion
Lunch:Amanohashidate set meal
Participants required for departure
5 participants (The year 2023) / 10 participants (The year 2024)
Guided in
English
Inclusions
Round-trip bus fare・Parking fees・Highway fees・Various taxes・Tour conductor fees・Cruise ship ticket・Cable car ticket
NOTICE
・In case of tour cancellation, you will be contacted by email at least 4 days prior to the participation date.
・Commentary will be given inside the bus. Once the group arrives at a sightseeing spot, customers will be able to go around and visit at their own pace.
・Depending on the number of participants on the day, English and Chinese commentary might be in the same bus.
・Children under 3 years old can take part for free but have to be sat on their parent's lap as no seat will be provided.
・The tour schedule might be subject to changes due to the traffic conditions on the day.
・Please make sure to arrive at the meeting place at least 10 minutes before the departure time.
・Cancellation policy:
※On the day: 100%
※ 24hours prior to departure: 40%
※ from 2 to 7 days prior to departure: 30%
※ from 8 to 10 days prior to departure: 20%
※ 11 days prior to departure: free cancellation