A feeling of home in the center of Nagoya!
HOSTEL WASABI
---
Only a five-minute walk from Nagoya Station
Convenient transportation, elegant environment, low price, complete facilities
There are three types of capsule rooms, the beddings are all from the famous Japanese maker Nishikawa
There is a special dressing room with a wealth of beauty products and cosmetics for your use
Free WiFi, free drinks, washing machine, dryer, computer, DVD player and other facilities are fully equipped
---
Room details
| | | | | | | | |
| --- | --- | --- | --- | --- | --- | --- | --- |
| | Charging socket | | Hanger | | Lamp | | WiFi |
The fifth floor is exclusively for women, with a capacity of 28 people. Air conditioning, reading lights, charger, safe, and free WiFi are all set up!
Inspired by traditional Japanese houses, each capsule room is made of tatami. Some beds can be connected to each other, family or friends can also use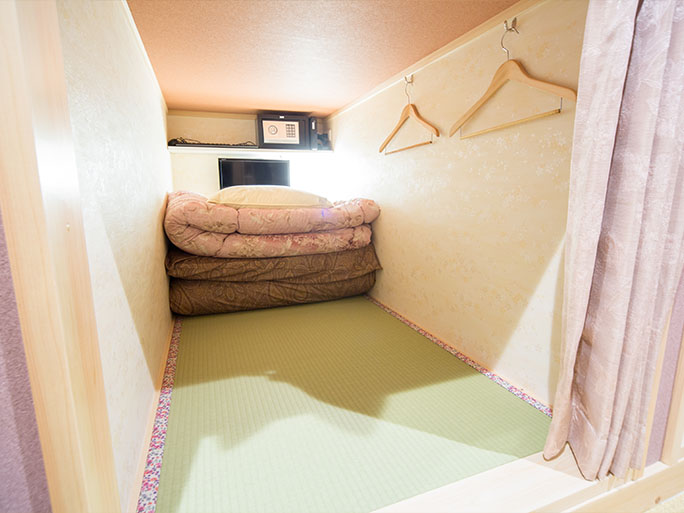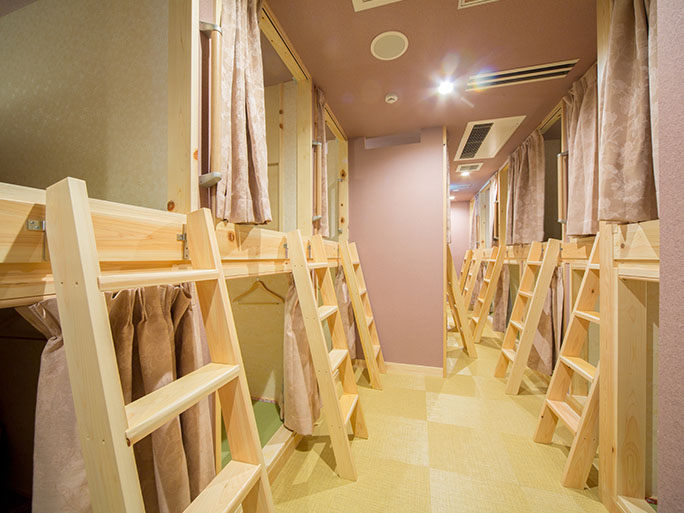 Capsule room with a capacity of 28 people. All capsule rooms are made of tatami mats, allowing you to try out the Japanese style experience.
Air conditioning, reading lights, chargers, safes, and free WiFi are all fully equipped. Some capsule rooms can be interconnected, which is suitable for small groups of people.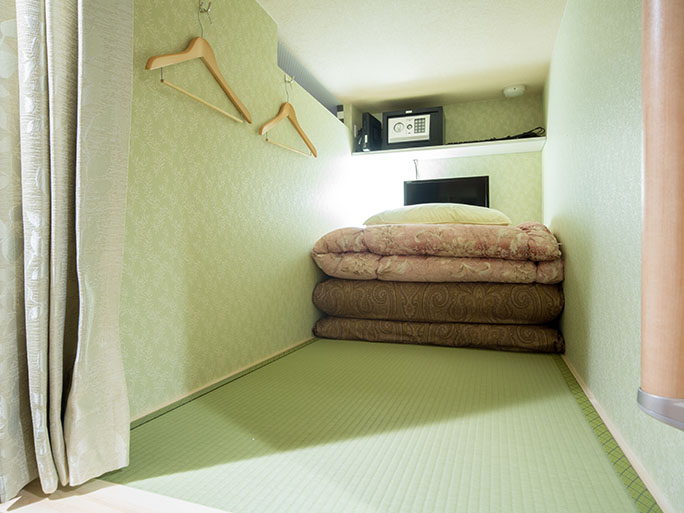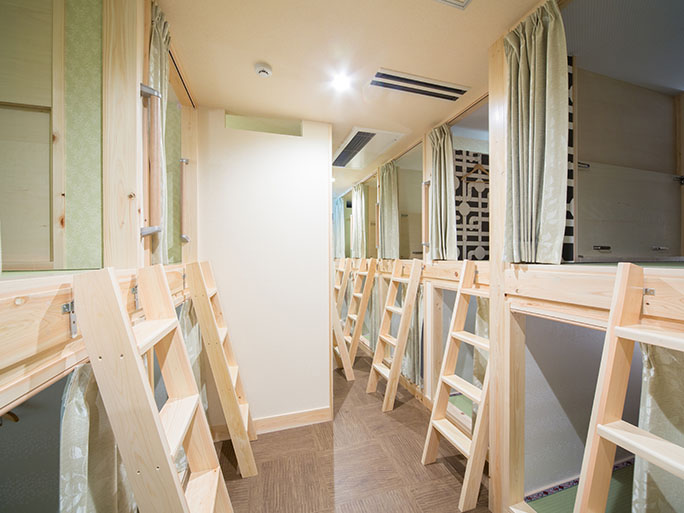 Large space room with a capacity of 16 people. In this room you can feel the unique aroma of japanese tatami mats.
Air conditioning, charger, safe, and free WiFi are all fully equipped. Washroom and toilet available on the same floor.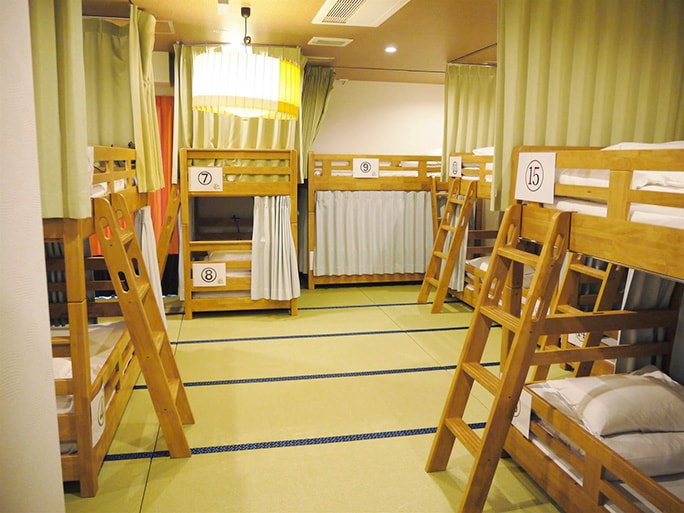 ---
Equipment & Facilities
All guests can try the cosmetics and beauty equipment prepared for you for free. For details, please click the link above.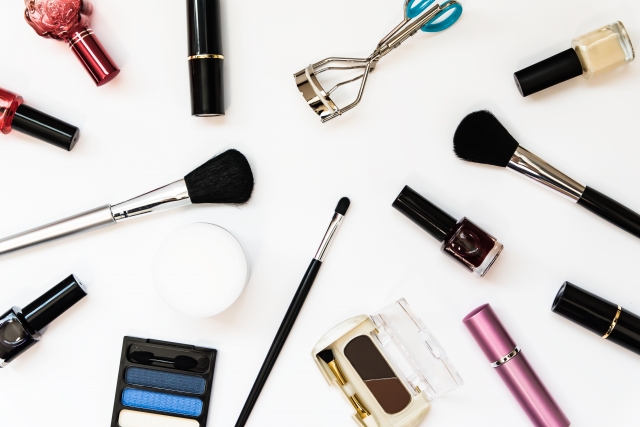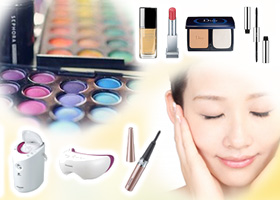 In order to facilitate guests to check travel information, we have prepared a PC and free WiFi for you to use.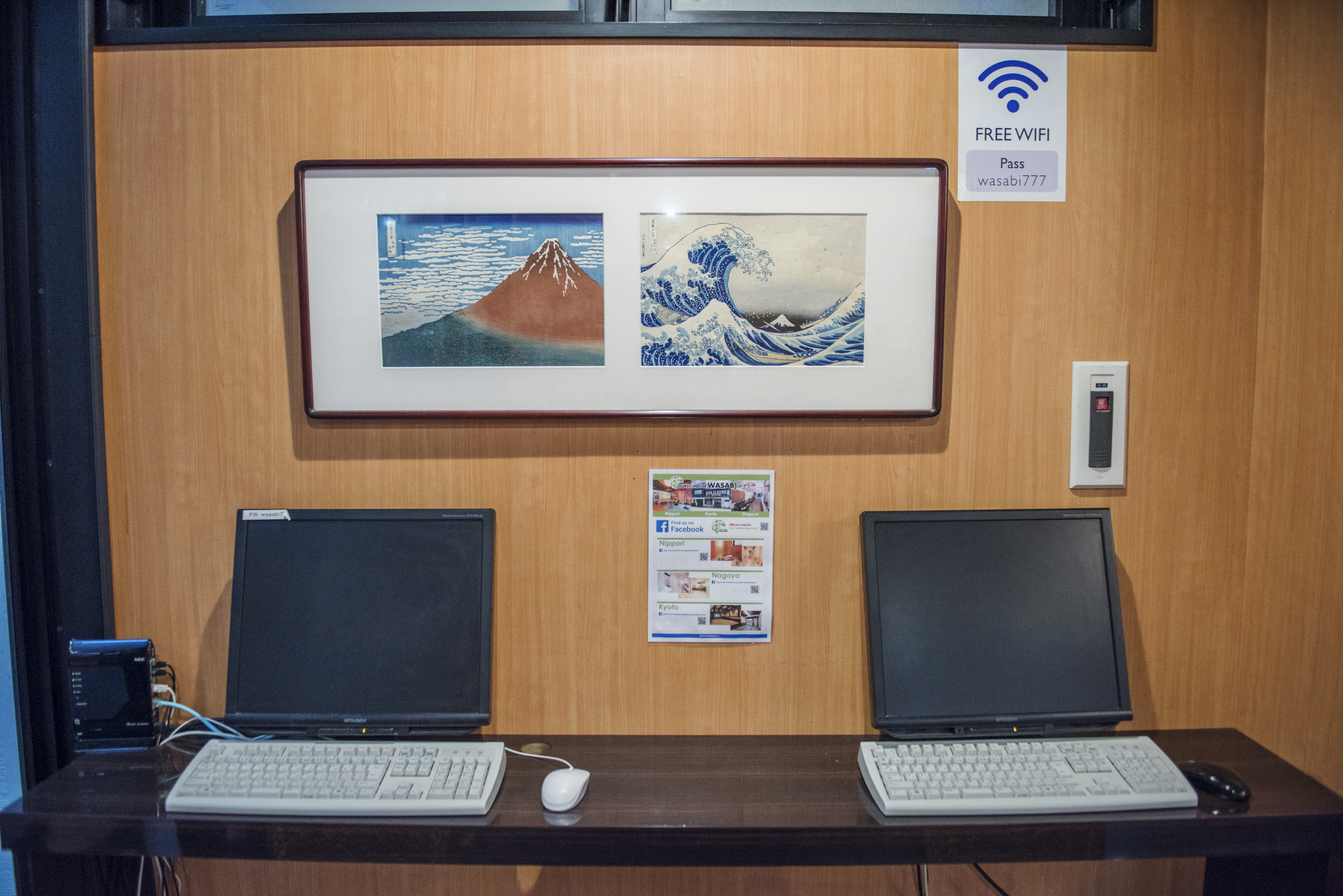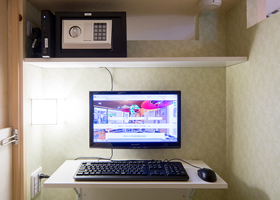 Free to use bathroom & micro bubble shower
Free shampoo and shower gel available.
Popular high-end brand ReFa shower, which gently removes dirt, comfortably warms and does not burden the skin.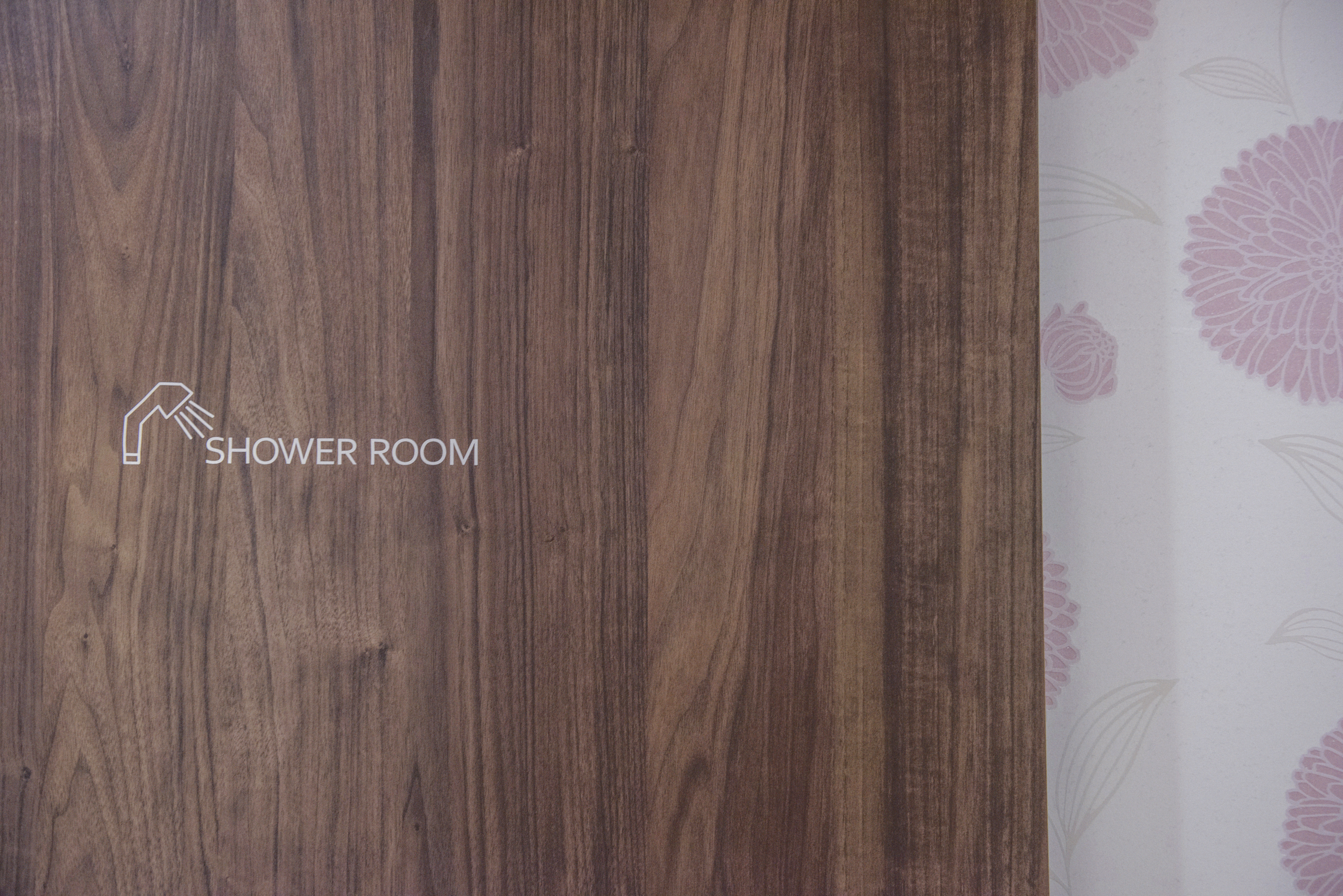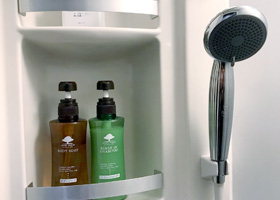 Click here for details about the facility equipment
---
Hostel Wasabi Nagoya Ekimae
Only a 5-minute walk away from Nagoya Station. Very convenient access to downtown Nagoya and the surrounding attractions.
⚑13-5, Tsubakimachi, Nakamura-ku, Nagoya-shi, Aichi
12:00pm~10:00am (Reception close 10:00am~12:00pm)
☎ 052-451-8380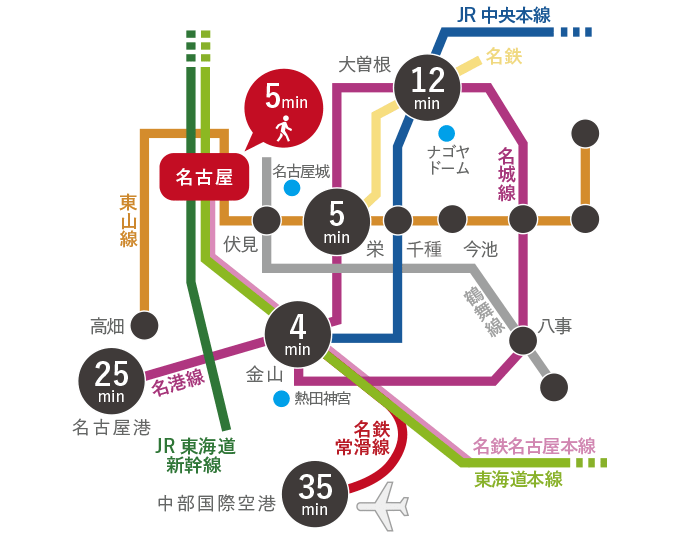 Click here for more access information