MIYAKO HOTEL GIFU NAGARAGAWA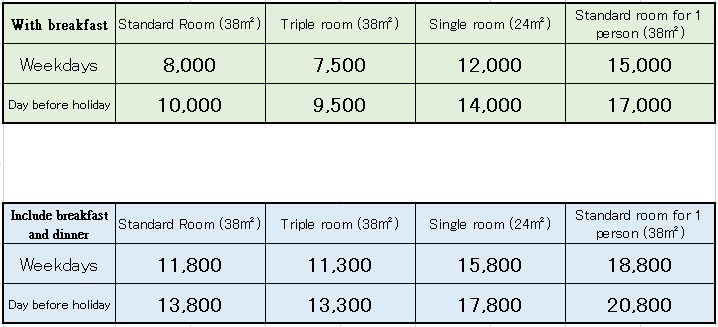 Note 1: The above price applies to 8 people or more.
Note 2: The above is the price per person, excluding consumption tax and lodging tax.
Note 3:Completely non-smoking.
Note 4: "Day before holiday" is the day before the holiday.
Note 5: The deadline for the above prices is December 29, 2021.

---
A relaxing space in which to enjoy a memorable trip in a setting with elegant and generous hospitality.
As you enjoy the appeals of Gifu such as its culture and the majestic natural beauty of the Nagara River with your five senses.
Every guest room which is prepared in various types that can expect beautiful scenery of the Nagara River.
The color and collocation of the interior design also adopt a calm design, which makes the body and mind relaxed and happy.
We sincerely invite you to spend a happy time here and relax your mind and body completely.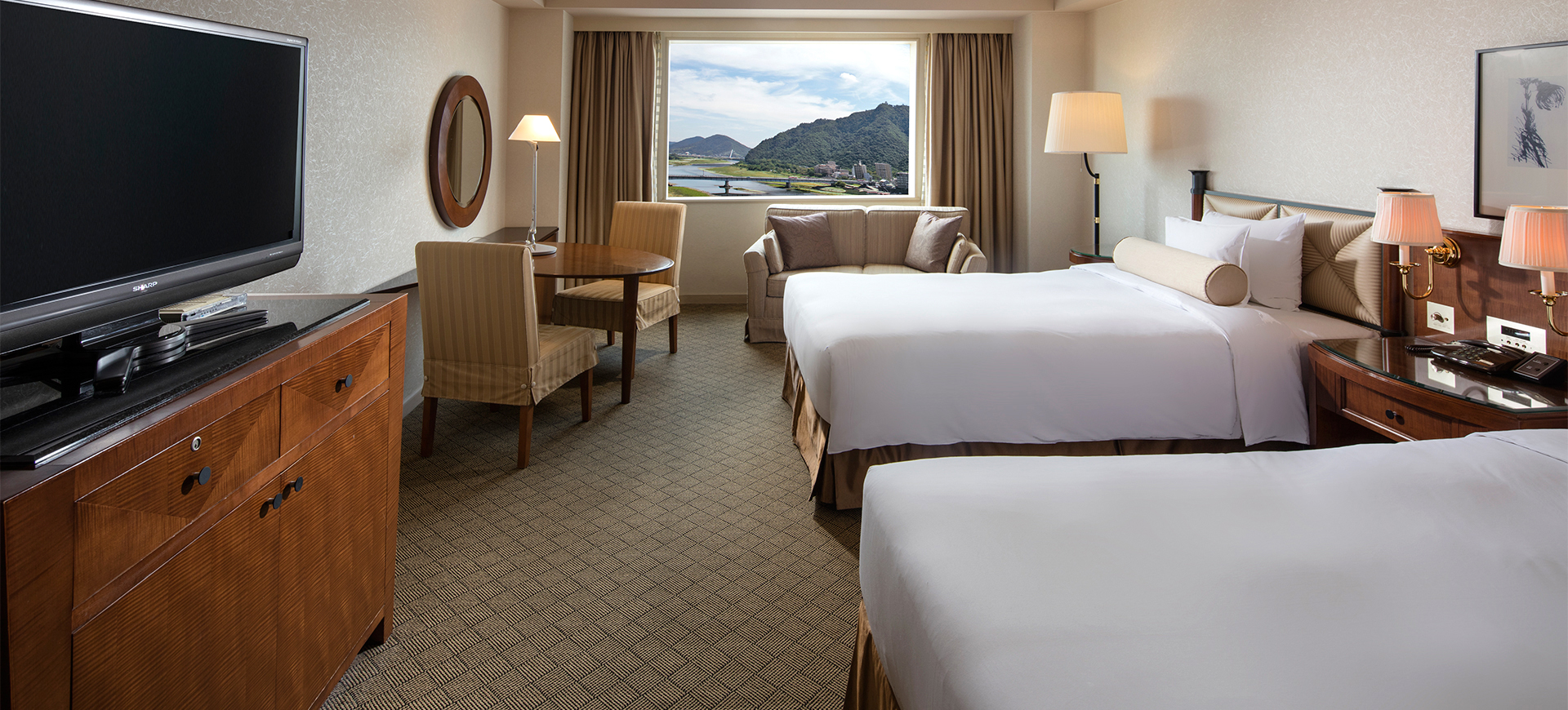 ---

▶〒502-0817
2695-2 NagaraFukumitsu, Gifu
☎+81 58 295-3100