Hotel Keihan Kyoto Ekiminami

| | | | | | | | | | |
| --- | --- | --- | --- | --- | --- | --- | --- | --- | --- |
| Kyoto south station |  ㎡ |  PAX |  A |  B |  C |  D |  E |  F |  G |
|  single room |  13 |  1 |  4200 |  5200 |  6200 |  7700 |  9700 |  13200 |  15900 |
|  single room with double bed |  17 |  2 |  5900 |  8100 |  10100 |  12800 |  14700 |  17400 |  21700 |
|  comfort double bed room |  22 |  2 |  7000 |  9200 |  11200 |  13900 |  15800 |  18500 |  22700 |
|  standard room |  16 |  2 |  5900 |  8100 |  10100 |  12800 |  14700 |  17400 |  21700 |
| comfort standard room |  20 |  2 |  7000 |  9200 |  11200 |  13900 |  15800 |  18500 |  22700 |
| triple room |  20 |  3 |  9200 |  12500 |  14500 |  16900 |  18800 |  21500 |  25900 |
notice 1:shown price do not include breakfast, consumption tax and accommodation tax.
notice 2:all room are non-smoking.
---
Hotel keihan  ekiminami  is located  great place to explore  famous  heritage  and attractions  in Kyoto.
All room is featured standard amenities such as luxury Simmons bedding, flat screen TV, complimentary WIFI, safes and humidified air cleaner.
We have all you need for your comfortable stay. please spend a relaxing time in the calmly colored rooms that you can feel Kyoto style.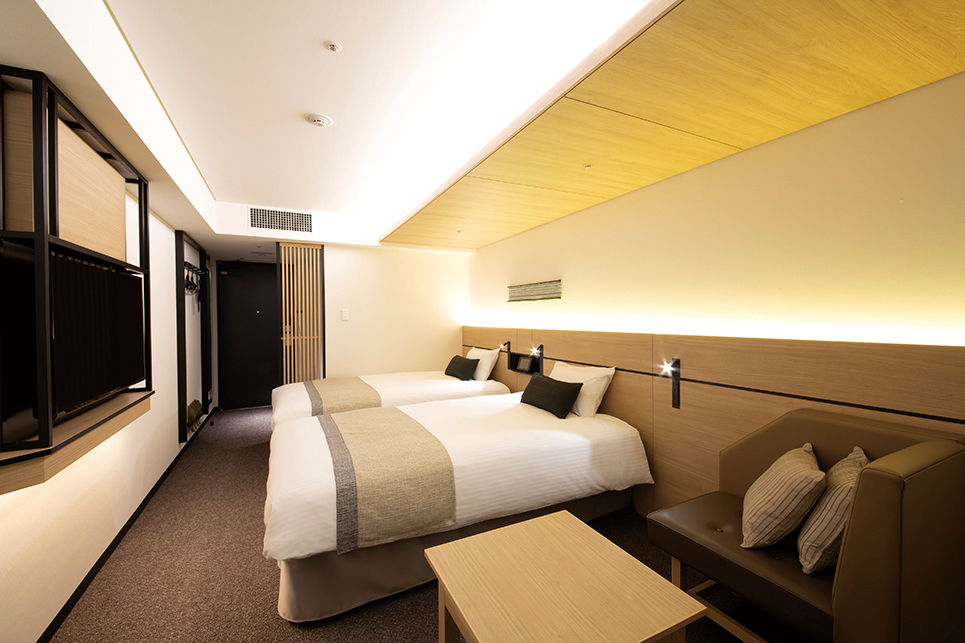 ---

▶〒601-8001
55 Higashikujyo-Muromachi, Minami-ku, 601-8001 Kyoto

☎+81 75-692-0321