An experience is the best souvenir
Lake Kawaguchi Craft Park is located on the banks of Lake Kawaguchi surrounded by nature.
The only and unique workshop in the world that can leave good memories.
Various kinds of craft experiences  and activities  are available.
It is not only a photo spot for enjoying the superb view of Mt. Fuji, but also a full experience such as footbath and rock climbing.
Invite you to have fun together!
---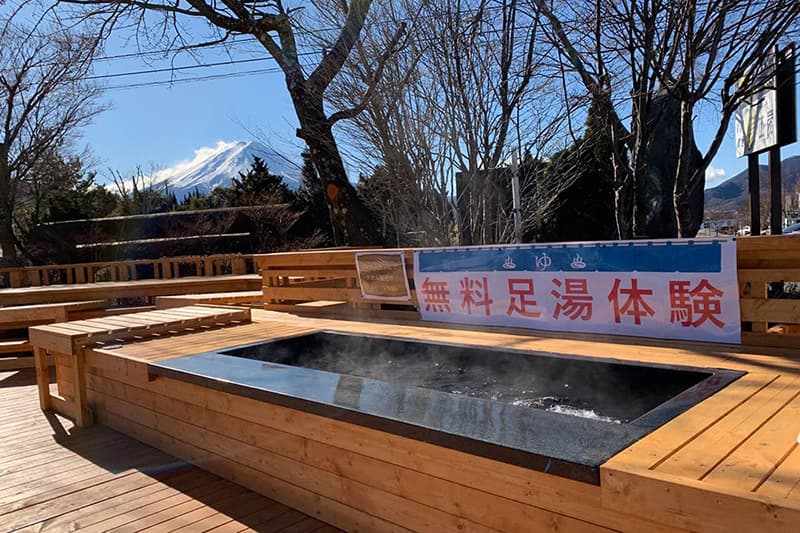 Free experience of superb view "foot bath"
A footbath hot spring with a superb view of Mount Fuji is open!
Relax and enjoy the foot bath while admiring Mount Fuji
As long as you come to Kawaguchiko Craft Park, you can experience it for free
---
Hand-made experience
『Sandblasting』・『Jelly Candle』・『Stained Glass』
"Glass Ball", "Silver Ornament", "Snow Ball"
Anyone can easily experience the making of handicrafts
For reservation or experience course details, please call
☎0555-20-4123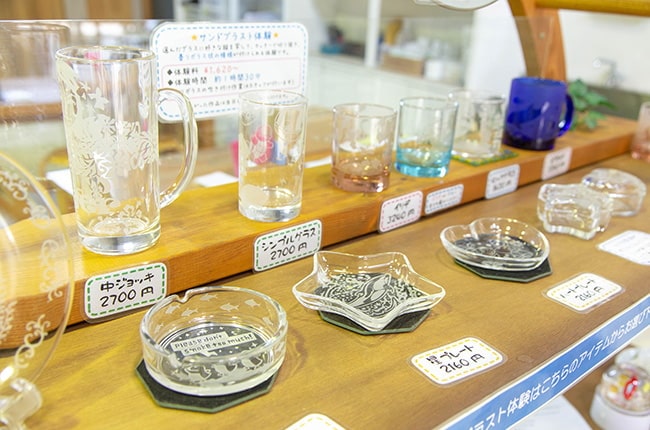 ---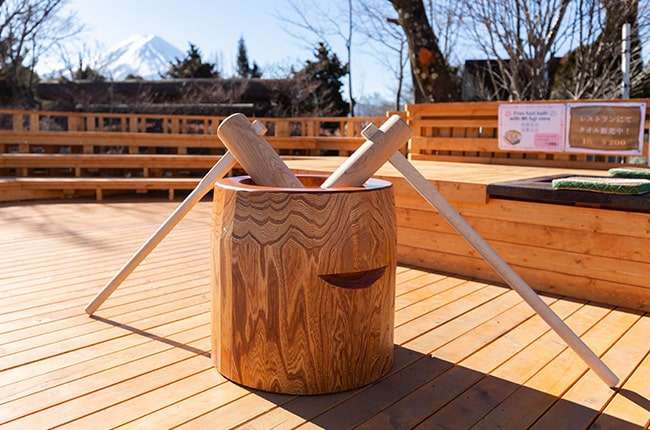 Activities
『Shuriken Experience』・『Ninja Food』・『Japanese Rice Cakes』
"Bicycle Rental"・"Rock Climbing"
It's easy for anyone to experience
For reservation or experience course details, please call
☎0555-20-4123
---
Instagram
Please visit Kawaguchiko Craft Park's official Instagram for the latest information or events!
---
Mount Fuji and cherry blossoms in Lake Kawaguchi
The cherry blossom view on the shore of Lake Kawaguchi this year
Lake Kawaguchi is a spot where you can see Mount Fuji and cherry blossoms at the same time during the cherry blossom season
Please enjoy the superb view that is only about one week in a year!
---
Highway bus from Tokyo to Kawaguchiko Kraft Park
About 2 hours from Tokyo Station!
The highway bus  VIP LINER Kawaguchiko goes directly from Tokyo to Kawaguchiko Craft Park, no need to transfer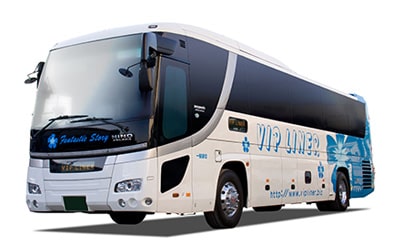 Akihabara・Tokyo → Lake Kawaguchi
Lake Kawaguchi → Akihabara・Tokyo
---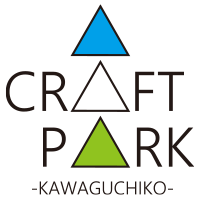 Kawaguchiko Craft Park
▶〒401-0304
Yamanashi prefecture, Minamitsuru-gun, Fuji-kawaguchiko, Kawaguchi 3118
◷9:30~17:00
☎0555-20-4123

⚅Operating company: クラフツアーツ株式会社
(平成エンタープライズグループ)